Home page
Support Brain Memory Focus and Clarity- Mermaid USA M.U
---
      About product
Whole Natural Plant  Essence Extraction,Non-GMO,Soy-Free,Capsules

Support Whole Brain Function 

Memory Focus Clarity 
Power of nature plants — Formulated exact of nature plants, absorbed by body and turned into healthy power of brain clarity, memory, focus.

Advanced technology —- Ensure to protect the whole nutrition of plants and be useful to support brain 

Multiple care —- Different with only one element , multiple plants were designed to support brain

Great work — Consummation of the life's work of our professional team  
Product descriptions
I am tired. I am lost. 

I am overwhelmed by the countless task and my brain can't work 

Let it go or not 

I can't lose my job. 

I don't know my way 

I can't see it, I just want to in my bed. 

I've become so numb… 


Turn around 

And take a look at me 

And you'll see We are for real 

There is a way to change it . And you need to know. 


Brain is like a computer, it is central nervous system. It receives manage and sends out information continually. Think when the computer would run more and more slowly? Mostly because the CPU. The process is like the same our brain would take more and more time to processe all information when there is not energy transmitted to brain. Like a person would slack when he/she hasn't have enough food. 


Only supply nutrition needed to brain in not enough, because you should make sure the nutrition is absorbed by our digestive system and transmitted to brain need. 


Mermaid USA Support Brain Supplements do just that, we make sure it can be absorbed and arrived, giving brain enough exact nutrition, activating the energy brain cells and focus. It is the consummation of the life's work of our professional team. It gathers the nature and green power of different planets scientifically and provides supplementation designed to support the original power of whole brain. It is just so nature that every one has the right and power to have .
As a dietary supplement, take 1-2 times per day, 1-3 caps per time
Other Ingredients:
No sugar, salt, starch, yeast, wheat, gluten, soy, corn, fish, shellfish, nuts, tree nuts, egg or dairy.
No artificial flavors, artificial colors, or preservatives.
Customer Reviews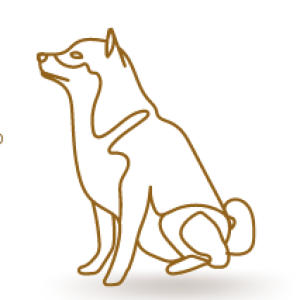 EH
01/26/2023
Ebonique H.

United States
Can tell a difference in focus
I like taking these , they keep me more focus during work, which makes the day go faster and get more work done. Another thing I love about all of their products is that there are never any side effects. And they all work so well. Definitely a company I truly trust
02/06/2022
Anonymous

United States
02/06/2022
Anonymous

United States
02/06/2022
Anonymous

United States
broken bottle
Dear, hi, we are very sorry about that and we've already sent you a new bottle. We deeply apologize for the inconvenience. Please let me know if you need any help. Best regards.
02/06/2022
Anonymous

United States
12/07/2020
Anne C.

United States
Great as always!
My third time purchasing it, it really helps a lot on my study and work! Plus, customer service was super prompt and nice!
11/14/2020
Anne C.

United States
Game Changer!!
I was taking it every day during the exam period and did notice a difference with my cognitive function. It becomes easier for me to understand different abstract concepts and find the linkage between them as compared to the past. My exam results (60+ on average) are a lot better than my expectation and my past test results (40+ on average) from earlier this year. Thank you for creating such a great product, definitely a game changer for me!
This is probably one of the purest products I have ever taken. No side effects and does exactly what it says it's supposed to.
I have never been a believer in "focus" supplements. I always felt the reported results where the placebo effect. So when I was offered the opportunity to try some, I was quite excited to validate my opinion. The very first day I had a chuckle to myself and took the recommended dose. On my drive to work, I had a ridiculous amount of focus! It was somewhat surreal and rather calming. I have a very stressful job and often get stressed out and somewhat irritable, but I stayed much more calm and in control of my thoughts and emotions. It honestly made me feel the focus I had when I was much younger.
Wow! I felt amazing today...lots of energy, quick thinking, did the things I needed to do with more joy and flexibility, and for the most part I have felt happier and more patient. I did my usual amount of work today but I seemed more efficient at those tasks. I didn't have anything particularly creative to do today, mostly mundane stuff and didn't have my usual procrastination. I did feel a bit of a dip in my energy and focus about 3-4 hours after taking it but I moved through that fairly quickly and got a second wind. Even as I fill out this survey, more than hours after taking it, I feel quick with my words and lucid with my thoughts. I am not hesitant like I often am. I feel like my brain has been turned up many dials. Amazing!
05/20/2020
Anonymous

United States
Ok, in the first month I wasn't sure about this product as I didn't seem to see much benefit, other than an increase in focus, similar to the positive benefits of coffee. Then I found out the difference between it and coffee. I was easy to sick and my immune system was low but have been getting better since taking this brand. After 3 month, all of a sudden my creativity and task completion was going through the roof. Maybe it's not some magic pills, but would give back your real health and life.
05/14/2020
Jannike

United States
If used with intention it can be like unlocking a new level of focus and productivity. Their customer support team is endlessly friendly and helpful. I had inquired about a shipment that went missing after it was delivered; they quickly solved the problem and kept in communication with me the whole time. It was genuine it was authentic and it is appreciated. From an integrity stand point, they are world class in my opinion
05/14/2020
Anonymous

United States
I struggle with (undiagnosed) ADHD, and am looking for ways to help with focus, so I thought I would give these a try. I sometimes forget to take them, but they help, I can notice the change.
05/12/2020
Anonymous

United States
I just ordered a second bottle of M.U support brain. I don't normally give reviews at all, but this product is really something special. It gives a gentle and continuous boost of, well... focus - without making me jittery, as caffeine would. It's just a subtle but noticeable improvement in my ability to stay on task and to stay organized without getting distracted. I'm pleasantly surprised and will continue to order this supplement.
05/12/2020
Anonymous

United States
This product makes me feel like I am so good. Not only do I feel a boost of positive energy giving way to experiencing more joy, I also have increased drive and motivation to crush my daily tasks. M.U will certainly improve your quality of life in all areas. Let's just say I have a healthy regimen of supplements that I take daily, however, if I had to choose just 1 to take for the rest of my life it would be M.U.Cheers!
05/05/2020
Anonymous

United States
I was very impressed by this one. I really felt like I had a greater awareness of my clarity and focus on the days I had taken them. They had no aftertaste, were easy to swallow, and I didn't have issue with interaction with any of my other pills or supplements.
05/03/2020
Anonymous

United States
I take this with a cup of milk at work and it really gets me going, I stay focused on the task at hand, keeps my memory sharp, and before i know it the day is almost over! Product is vegan friendly too!
04/29/2020
Anonymous

United States
My cup went from B to D with 9 bottles. LOVE !
04/29/2020
Anonymous

United States
I noticed a boost to my energy and focus. I am an engineer, I experienced levels of energy that I have not had in years. I was able to breeze through tasks at work due to the ability to focus on what I needed to. Great product.
04/27/2020
Bryant

United States
Recommended
If you use it according to directions it works. However it may take weeks to months to work. Overall, I've noticed improvement in my memory recall, I can focus better and stay focused for longer than usual.
Related Products
---