Home page
Support Breast Enhancement and Health Supplement
---
 About Product
Green and safe, Non-GMO,Soy-Free

Support Breast Health and enhancement.
Power of natural plants — Formulated exact of natural plants, absorbed by the body and turned into inner power of breast enhancement and health

Advanced technology —- Ensure to protect the whole nutrition of plants and be useful to support breast health and enhancement

Multiple care —- Different from only one element, multiple plants have multiple power to support breast

Great work — Consummation of the life's work of our professional team.
Suggested Use:
As a dietary supplement, take 1-2 times per day, 1-3 caps per time
Other Ingredients:
No sugar, salt, starch, yeast, wheat, gluten, soy, corn, fish, shellfish, nuts, tree nuts, egg or dairy.
No artificial flavors, artificial colors, or preservatives.
Customer Reviews
12/17/2021
Anonymous

United States
12/16/2021
Alexis H.

United States
Best
My breast cup has grown from A to E with 12 bottles of Mermaid USA breast enhancement pills, and my ******* are lifted and soft. My boyfriend has gone crazy for me. By the way, one of my breast nodules also disappeared in this time. I think it's very good for health and shape, I really trust this brand, if you miss it, you will really lose a lot
03/29/2021
Anonymous

United States
12/10/2020
Anonymous

United States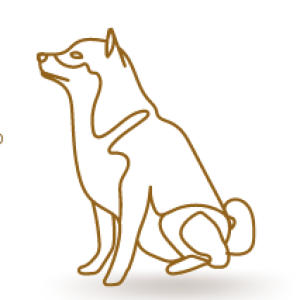 EH
01/26/2023
Ebonique H.

United States
LOVE LOVE LOVE
I'm so happy I found this product. I've always been petite and had small breast. Using this product I've gone up at least two cups and they are still growing . Yay!!!
01/30/2022
Rosa T.

United States
Breast pills
I will take these forever
01/05/2022
Tanika

United States
Juicy Tittaysss
Look y'all, if I could change my name to skeptical I would. But I tried these pills and when I tell y'all I'm almost done with the first bottle and my tittays is JUICY!!!!! Email me if you think I'm lying okuuurrr. Haven't went up a cup size yet but definitely round and juicy like my hand can't fit over my whole ***** anymore.
08/01/2021
Nora A.

Kuwait
I just started taking both whitening and breast enhancement and heres my review
I started taking both whitening and breast enhancement pills So far I've some improvements in my skin tone i only take one pill a day after meal i bought two bottles and after i finish if i see more results i will definitely continue to buy About breast enhancement i still didn't notice any difference of course I've only been taking it for 3 days hopefully there will be results from this as well i take 2 pills a day now im around 36c and my goal to reach 36D i will update if i notice any more results
12/15/2020
Lillyana L.

United States
Wow
I lost alot of weight which ended up affecting my ******* and they became saggy and less firm.I have tried several supplements,exercises,creams with no to little success. This was my last resort and I am totally surprised at the changes after just one bottle.My ******* have more volume and they look full.My husband noticed and commented and he has no idea how that happened.I have had a few friends comment too about my ******* looking fuller.About to purchase my second bottle.
12/10/2020
Anonymous

United States
6 bottles, from A to C, just ordered another 6 bottles, wish would get a D
08/28/2020
Mei V.

United States
Love it!
I felt my ******* are firmer after a few days I started taking this pills! It takes time but surely my breaths are getting bigger. I'll order it more.
Long lasting and feels great. I feel it does enhance my bust I will purchase this product again
07/03/2020
Dorothea K.

United States
It works!
I'm on my second bottle. Before starting I was a saggy, barely a B cup. But halfway on my second bottle, my ******* have firmed up and I'm a full B now. These pills overall make me feel good and I have no negative side effects. Love these pills!
It definitely works. You do have to be consistent with it. It is totally worth it and everyone should own this!
I have been using this product daily for a few months now and I think I can see a difference, a cystis in my right breast was much smaller, I understand that it's not a quick fix so I will continue. It is very easy to swallow.
05/20/2020
Anonymous

United States
It appears to be helping with my bust cystis, I can feel less sore.
05/15/2020
Dorothea K.

United States
Love these pills!
I did buy a bottle about a year ago. The pills definitely made my ******* look firmer and a little fuller. I feel if I continued taking the pills I would of had better results for increase in my bust size. But out of all the 'breast ***********' pills I have tried, this one gives me no side effects, except it makes me feel good overall. I plan on keep taking the pills to see if my bust will increase. But it is a great product!
05/14/2020
Hanna

United States
Added this product to my regimen of fish oil and vit D to reduce lumps in my ******* that show up a week before my period starts. After 2 months of using this product, my ******* feel lighter and do not hurt. This is a fabulous product!
Related Products
---