main products
Magic Anti-Aging Pills-Anti aging supplement --Wrinkle Defense-- Nail the Youth --Mermaid USA M.U
---
About product
Support Anti-Aging, Wrinkle Defense, Firm and Smooth Skin

Support to Fight the signs of aging

Made in USA
Power of nature plants — Formulated exact of nature plants, absorbed by the body and turned into the power of anti-aging, help skin smoother, more youthful, radiant, help fight and fade wrinkles 

Advanced technology —- Ensure to protect the whole nutrition of plants and be useful to stay young and beautiful 

Multiple cares —- Different with only one element, multiple plants were designed to anti-aging including skin and overall health

Great work — Consummation of the life's work of our professional team.
Customer Reviews
01/21/2022
Anonymous

United States
My record
I have tried EVERYTHING for spots and wrinkles. I am obsessed with those spots and wrinkles around my eyes and nothing seems to make them go away! I have tried the most expensive creams and even prescriptions, but nothing has worked like this M.U anti-aging pills. MOST of them have disappeared and my pores overall are less noticeable and clearer. I can't believe I have dealt with this obsession for 42 years and all I needed was this one product! And what a great product!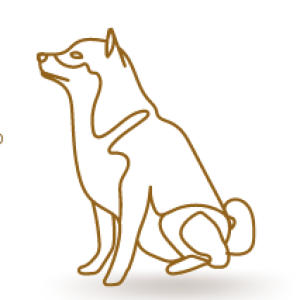 EH
01/26/2023
Ebonique H.

United States
This Company has changed my life!
My skin has greatly improved , and I feel more beautiful ♥. Thank you!
08/16/2020
Anonymous

United States
I have taken this product over the last couple of years. It's easy--one pill in the morning and the other in the evening. I believe the consistent use has had positive benefits to my skin, hair, nails, sleep and general well being. I have encouraged my friends to try and highly recommend to anyone.
Finally a daily vitamin regimen I can take that does not upset my stomach, give me the "burpies" or cause constipation. I have so much more energy and more radiant skin on these than anything else I have ever tried. I felt amazing on those so I had to get these. LOVE LOVE LOVE, as a 52 year old female who has always been healthy aside from typical aging issues I looked and looked for the right formula to give me back some energy and youthful look and this delivered. Thank you!!
So far I have seen a noticeable increase in my energy level and improvement in smoothness. So far so good.
These are truly amazing! You won't be disappointed! If you're on the fence, just get them!
05/20/2020
stephen

United States
I've been taking M.U Anti-Aging Formula 2 plus years. My skin looks great. No one believes I am 50 plus. I have recommended this product to several friends. If one wants to preserve their youthful skin/appearance they need to make this part of their daily regime immediately.
05/14/2020
Anonymous

United States
Useful
Results are amazing! Prior to use my hair was breaking very badly now it is growing back, thicker than before and my skin is glowing smooth and soft, I feel engergized and younger. I also lost weight since I began using a few months ago, sure it was the formula as I didn't take other brand products and I will take it. I highly recommend, don't take too much sugar!
05/14/2020
Anonymous

United States
Good
I think it is going to take a little while to work but it was recommended to me by a doctor a year ago and I decided to start it again. As an aesthetician I do have to say my skin has improved. I do like to continue taking this product..
05/12/2020
Anonymous

United States
I'm on my second month taking Anti-Aging Formula, and the things I have noticed are that my skin became radiant and smooth, lines seem to fade. I was also hoping that it would strengthen my nails, but not much so far. I'll give it some more time and hope for the best!
04/28/2020
Laura

United States
Already seeing a reduction in the fine lines around my eyes, the lines on my forehead are fading away! I love that one product for all areas except the PRICE!
Related Products
---