Best Fertility supplements for Women
---
Description
Premium Formula of Natural Herbs, NON-GMO, soy-free

Energized with Food Based blends

Support female reproductive system, hormone balance and to be pregnant.
Power of nature plants — Formulated exact of nature plants, absorbed by the body and turned into healthy power of the reproductive system.

Advanced technology —- Ensure to protect the whole nutrition of plants and be useful to support

the reproductive system

Multiple cares —- Different with only one element, multiple plants were designed to support 

the reproductive system

.

Great work — Consummation of the life's work of our professional team  
Suggested Use
1-3 times per day , 1-3 pills per time
Other Ingredients
Gluten Free. No sugar, yeast, wheat, soy, artificial colors, flavors or preservatives.
Warnings
Keep this product out of reach of children. In case of accidental overdose, call a doctor or poison control center immediately.
Safety sealed with printed outer shrinkwrap and inner seal. Do not use if either seal is broken or missing. Store at room temperature. Keep bottle tightly closed.
Customer Reviews
Write a Review
Ask a Question
04/29/2020
Anonymous

United States
I was taking M.U fertility for Women for 1 year, then was starting to get frustrated as I am not getting pregnant and its been 1 year and 3 mos ive been trying to get pregnant. In Jan 2019, me and my husband both went for a fertility check up, and was found out that I had PCOS affecting pregnancy. After a week, I underwent an treatment for 3 months to try but failed. I purchased 2 bottles of m,u as maybe it would help. After failure, I stopped frustrating treatment and begin with healthy diet and good rest and m.u pills and vitamin. And now, were so happy to be an expectant dad and mom, as I am almost 5 mos pregnant. It's an absolute brand you would rely on. I want to share my experience to anyone who want to be a parent.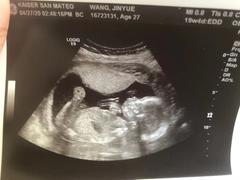 08/16/2020
Anonymous

United States
I definitely recommend this to anyone trying to conceive!
The ingredients seemed safe, and the reviews were great, so I figured it was worth a shot! The first month of taking it my period came in 5 weeks, which for me is pretty amazing! I never found out if my period stayed regular the second month because I was pregnant after taking it that first month. Last week I gave birth to a very healthy boy who weighed 8lbs 4oz, and we love him to pieces! I will definitely recommend this!
Im telling you guys this stuff seriously works for regularizing your cycle and getting your hormones in balance. My hormones have been whack for at least 3 years and this stuff worked in 2 months on my body. Highly recommend if you need help with your cycle!
05/20/2020
Anonymous

United States
Got my bfp (big fat positive) on this Monday. Thanks to M.U and this product. Was diagnosed with pcos when i was 26. This is truly a blessing for my husband and i !
05/20/2020
Anonymous

United States
I was diagnosed with PCOS in February after I missed my period for 3 months! I have embarrassing facial hairs that pops up here and there but not noticeable. I pluck it and use home laser treatments. The bumps are there. I'm on CD 103! That's how bad mine is. It comes and goes as it pleases. Anyway, I started taking this supplement on 2/29/2020 everyday since then, 3 times*1 pill a day after each meal. I just got my BFP this month. Thank god !!! Thank M.U!!!
05/14/2020
Fennyla

United States
My Husband and I were trying to conceive for 16 long months. I started taking Fertility for women at the same time my husband started taking MotilityBoost and 3 months later we conceived. It's just such an amazing product !
05/14/2020
Anonymous

United States
I'm not someone who writes reviews ever, as in, I think this might be a first for me. But I know how painful the TTC journey can be, and how lonely it can feel. I wanted to share my story in the hopes that it will encourage even one amazing woman out there with the same dream I share. If you're like us and frustrated after months of no success, or even got some crushing news as we did, know that it's not the end. M.U products work, they honestly do. I'm not saying they are the answer 100% of the time, but what I think they do best is naturally balance your hormones out (female and male), giving you the best chance, giving your body the best chance to do what it inherently wants to. For anyone who's ever supplemented before, they'll know they're pretty inexpensive. And for anyone who hasn't, I promise you they are much more cost effective than any of the treatments you'll receive at a fertility clinic. It's worth a shot isn't it? It ended up being the right path for us, and I hope it is for you too.
05/12/2020
Anonymous

United States
We have tried for half a year! So YES BFP was the answer! I highly recommend this product!You will be blessed!
05/12/2020
Anonymous

United States
I read through reviews and thought $66 was worth trying. That 3rd month I was pregnant!
05/07/2020
Anonymous

United States
I'm trying to concieve. I'm going to take Fertility for women for 6 months. I will update in a few months. I like that you only have to take 3 pills a day.
05/05/2020
Iris B.

United States
Useful
I got pregnant after 3 month, thank you !
04/29/2020
Iris B.

United States
Useful
Very good,Useful, I like it very much!!
04/28/2020
Anonymous

United States
I just started taking it on June 1St for irregular periods&to start ovulating again. Allergy shots a few years ago, caused me to have irregular periods(I've had normal periods since I started my period when I was 12). I will be 35yrs old in October. I'm trying to concieve. I'm going to take it for 6 months. I will update in a few months. I like that you only have to take 3 pills a day.
Related Products
---