M.U Mermaid USA Whitening pills Brightening Radiant Clear Skin--Remove Aging Spots and Sunspots--Fight Acnes and Acne Scars Triple Than glutathione
---
About Product
Natural and pure ,Non-GMO,Soy-Free,Capsules

Support  glossy, whitening skin, beautiful skin and smooth skin.

At least five times more than those of Japan or Korea.

Support anti-aging designed by professional team.

Dark spots and acne scar clearing away.
Power of nature plants — Formulated exact of nature plants, absorbed by body and turned into inner beauty power of skin

Advanced technology —- Ensure to protect the whole nutrition of plants and be useful to support skin whitening and brightening

Multiple care —- Different with only one element , multiple plants have multiple power to support skin smoothing and brightening

Great work — Consummation of the life's work of our professional team

Other Ingredients     No sugar, salt, starch, yeast, wheat, gluten, soy, corn, fish, shellfish, nuts, tree nuts, egg or dairy.   No artificial flavors, artificial colors, or preservatives.
Product description
I heard a story 


A girl bought a small potted of flowers. To raise it and keep the flower beautiful, she waters the leaves and petals everyday instead of the soil and roots. Finally, all the flowers wilted very very quickly. The story ends. Why? I think you know why. 


All plants survive and bloom depending on the nutrition transmitted from the root. No exception. It is just like the real process of skin care. 


The skin is becoming dark, rim of the eye and pouch is worse and worse, you look spiritless after taking your make-up no matter how many or how expensive skin care products you have used. 


Maybe it is time to change a mind. It is not about the money or the nutrition, it is just you spend them on the wrong spot. How can a flower be a flower when you only water the leaves?? 


You really need a brave and creative heart to try something very different and scientific. This may bring you a totally with a whole new life. Happiness and beauty is really ready for those really desire them. 


In fact, a glowing, radiant skin is the result of a good nutrition transmit and metabolizing routine, and one of the first steps you should rebuild the metabolizing of skin and then make sure skin has enough good nutrition. 

Mermaid USA Whitening Pills do just that, giving you smoother skin and lessening dark spots. It is the consummation of the life's work of our professional team. It gathers the nature and green power of different planets scientifically and provides supplementation designed to support the original power of whole skin brightening and health. It is just so nature that every one has the right and power to have a glowing and radiant skin
Suggested Use:
As a dietary supplement, take 1-2 times per day, 1-3 caps per time.
1 bottle is for a month, and 3 bottles are a cycle. We guarantee every customer's satisfaction
Shipping & Returns
Estimated Arrival: in 7 days in US, in 14 days  international 
This item can be shipped to international addresses. 200 dollars to international addresses . Free returns in US . All the time.
Customer Reviews
Write a Review
Ask a Question
02/15/2021
Roslyn

United States
It has completely cleared up and brightened my skin. I literally have a glow to my skin. It has shrunk my pores & also got rid of my clogged bumps and scars that I battled. I take it both day and night. My skin has never looked so good! It's very easy to make up, and I always get complimentary words when I walk in the street, shop in stores, work, even just eat outside, which never happened before when I broke out and with a lot of scars. I 100% recommend this product. I hope there is an autoship My next product to try is the breast pills.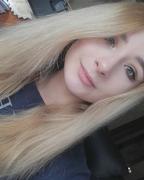 05/12/2020
Anonymous

United States
Bigger bottle please
This whitening pills is amazing. It has brighten my face like no other product has ever done!!! I took 13 bottles of M.U products and they all have made my complexion glow and I've seen dark spots has gone and lines not do defined. Also for the way these products actually work the prices are OK. I only wish they had bigger bottles.
06/17/2021
Hanadi A.

Saudi Arabia
Thanks
Thank you, at the beginning of the experiment, now, if the effect is good, I will try again after the result appears, write my experience
03/15/2021
Stella S.

United States
The best so far
I have been taking mermaid usa for about three weeks and I'm loving my skin. My is clearing up and looks beautiful and glossy. Can't wait to purchase my second and third bottle. Thanks mermaid usa, you are the best.
02/14/2021
Anonymous

United States
I recently went off hormonal birth control which sent my skin into over drive but with consistent taking of this my hormonal flare ups are now non-existent.
02/14/2021
Anonymous

United States
5 stars don't do this peel justice! I noticed a difference in my overly tired, congested and dark skin in 12 nights and now that I've been taking this product over a month I see a major difference in color and even oilyness of my skin.The color went from darkness to brightness and nothing I can't handle.
02/14/2021
Anonymous

United States
It took months for me to notice a significant difference but now I am definitely noticing it: improved skin texture, much less acne, less discoloration, my fair and nice skin is almost back... just AMAZING PRODUCT! Highly recommend but don't expect an overnight miracle. It did operate so for some people but not everyone clearly. I really love my glowing skin.
02/11/2021
Anonymous

United States
Thanks for saving my skin... again.
02/08/2021
Anonymous

United States
I have been taking Mermaid USA whitening pills for the last 2 years. I have fair skin, freckles, and I am 21. I find this keeps me fit and my skin glowing and silky too.
02/08/2021
Anonymous

United States
I'm impatient and want results right away lol. I have tried so many different supplements and nothing has worked. I'm not even exaggerating when I say I saw results after 30 days of taking it. My skin is brighter and noticeably clearer. I won't go back to anything else.
02/02/2021
Anonymous

United States
I always had a hard time trying to figure out what would work for my acne scars but this product has helped me significantly compared to the other products that I've tried out. I've been taking it for about almost 2 months and I love it!!
02/02/2021
Anonymous

United States
I feel like my face has drastically changed the way I look. I take 3 pills a day and within the first 3 months I was amazed. I used to take other brands but this kicks them in the butt!
02/02/2021
Anonymous

United States
Best whitening pills forever for me
02/02/2021
Anonymous

United States
02/02/2021
Anonymous

United States
Yes, I love it much. It made my skin feel so bright and helped a lot with the acne, spots, and closed comedones on my cheeks, nose and chin. It does not burn at all, not even on my forehead which made me shook. I'm not going to let that get in the way of giving it five stars because the condition of my damaged forehead is unlike the rest of my face.
02/02/2021
Anonymous

United States
M.U products have kept my skin looking amazing through the years. This product works wonders on my skin and I'd hate to be without it.
02/02/2021
Anonymous

United States
This product will improve the your skin texture. For me it has made an improvement in my stretch marks and I am so pleased
01/30/2021
Anonymous

United States
Skin is smoother and it glows. I have dark spots on my cheeks and have noticed some brightness. Hopefully I will after taking product longer. Overall I'm happy with the results!
01/30/2021
Anonymous

Hong Kong
Okay, so I, like so many of us, have a touch of spots on my cheeks. And nothing but nothing got rid of it. Until I took some of this ! Literally some days later that day did I notice a difference. Do yourself a favor y'all...
01/29/2021
Anonymous

Sweden
Yep...it's good!!
This product is amazing! I take it every night. It works well for me in maintaining a very smooth looking complexion.